About Kortar
---
For over 40 years, Kortar Kennels has been dedicated to producing the finest quality purebred Siberian Huskies and Shiba-Inus.
During our years of breeding, our dogs have appeared in movies (Snow Dogs), TV commercials (Buckeye Beer), magazine spreads (Toronto Life), Canadian Kennel Club Dogs Annual cover dog and special section folders and ads in the public eye. Our "Over The Years" page captures some of these moments.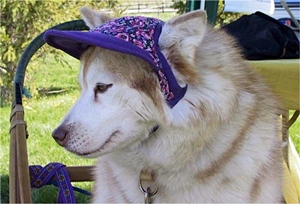 Kortar has also produced some remarkable show champions. Our Hall of Fame page is dedicated to these exceptional award winning Kortar dogs.
Behind the scenes, you can find our multi-talented kids working with autistic, blind and other special need friends, assisting them in their every day lives. Our kids are frequently seen in schools with our Siberian or Shiba and dog safety presentations, Vanier Maple Syrup Festival, Ferguson Forest Fair and several winter events.
Check our news board for the next appearance!
Many people ask us about the Kortar name. It originated from our first 2 dogs, KORina and TARa. Back when Siberians were not easily found, our goal was to produce genetically clear dogs by checking and certifying all hips and eyes prior to breeding in order to start the Kortar breed lines off right! Since the history of the Siberian was a family pet as well as a babysitter and work animal, we endeavoured to retain the personality of an all round dog, working them not only in harness but in the fields of pet therapy as well as shows.