---
The Canadian Kennel Club
The official Canadian Kennel Club (CKC) website. For Canadian purebred dogs and dog related business.
The Ottawa Kennel Club
The oldest, continuously active Kennel Club in Canada.
Diana Edwards Show Services - Show schedules, judging schedules, premium lists and more.
Canuck Dogs -Your source for Canadian dog event information online.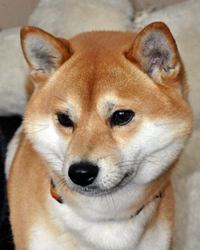 Canada's Dog Breeders is intended to help prospective owners find reputable breeders, as well as provide information on specific breeds. We also offer Canadian dog breeders a place to list their website. This site is only available to Canadian Kennel Club breeders (CKC breeders) and/or American Kennel Club breeders (AKC breeders) raising registered dogs.

Tag Dog Training
Tag Dog Training's goal is to help you achieve a pet that is part of your family.

17 Grenfell Ave. Unit 1
Nepean
Cell 613-619-5608
Office 613-695-0824

Forever Friends Dog Training Centre
Our team of instructors at Forever Friends Dog Training Centre offer over 60 years experience with canine behaviour and the most current scientifically based training techniques. Located in Ottawa.

Cheryl Smith foreverfriends@bellnet.ca 613 727-4335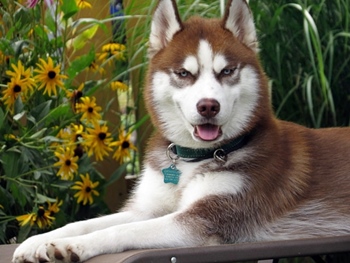 Maryrose McIntyre photo
Canadian Canine Training Academy
Katherine Steigerwald katherine@dogtrainer.ca 613 440-3647
KRYSKA Siberians & Reflective Sleddog Gear
For harnesses, collars and lines - Maureen will even put your dog's name on their harness! Contact Maureen at kryskasibes@gmail.com or tel (603) 856-7423
Maple Hill Kennels is located in Oxford Station Ontario, 10 minutes south of Kemptville. They provide centrally air-conditioned / heated kennels that are kept very clean. Each dog has its own indoor run with access to its own private outdoor play area. Cats are also boarded.
A Day With Dogs Lisa Day, certified master groomer, obedience trainer. N2OBDNS@yahoo.com 613 258-1889
Canine Touch and Tell Sandy Benoit , Canine Masseuse,
Right now youíre probably thinking dogs donít need massage, but when you find out what massage is all about, you may wonder why you didnít do it for your dog much sooner. caninetouchandtell@rogers.com 613 762-8869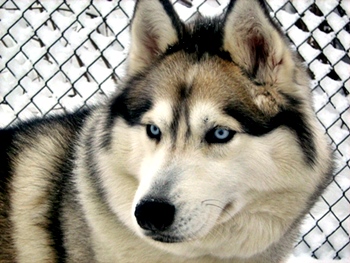 Shiba Inu Canada
The national breed club of the Shiba Inu. Ontario Director: Carol Broadhurst
Siberian Art by Amit Eshel - Original prints on T-Shirts and hoodies.
The Siberian Husky Club of Canada exists to represent and protect the registered Siberian Husky in Canada. The club's goal is also to promote responsible breeding practices in order to protect the breed's standards,physical and mental health and traditional overall working qualities.
Therapy Dogs International is a volunteer organization dedicated to regulating, testing and registration of therapy dogs and their volunteer handlers for the purpose of visiting nursing homes, hospitals, other institutions and wherever else therapy dogs are needed.
Responsible Dog Owners of Canada )is a registered, non-profit, national organization comprised of volunteers who believe that responsibility, respect and recognition are fundamental components of dog ownership.
PawVillage
The Online Pedigree Databasetm, created in 1997 by PawVillage, is the premier multi-breed, open pedigree database available on the Internet.